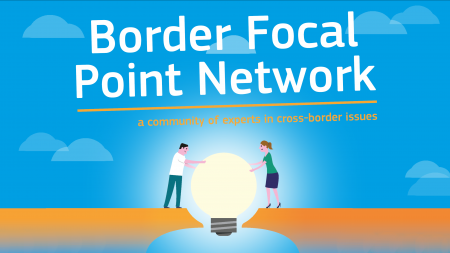 The report evaluates the progress achieved since the 2017 release of "Boosting Growth and Cohesion in EU Border Regions", which highlighted the obstacles that persist in these regions (in areas such as health, public transport, skills recognition, or legislation), and announced 10 actions that would help remove these obstacles. Since then, new lessons have been learnt (especially during the COVID-19 pandemic) and new initiatives have been implemented.
The new report gives an overview of these achievements, including the b-solutions initiative, which has helped public authorities identify the root causes of legal or administrative obstacles, and explore potential solutions.
Around the following four clusters, the report proposes to refocus actions:
Resilience through deeper institutional cooperation
More and better cross-border public services
Vibrant cross-border labour markets
Border regions for the European Green Deal
For each of these four thematic areas, the report sets out what the status quo is, what the Commission has been doing to address the existing obstacles, and what it is planning on doing. Actions include, for example, extending the b-solutions initiative, evaluating the Directive on Patients' Rights in Cross-Border Healthcare, raising awareness of the European Qualifications Framework, and developing initiatives under the revised Renewable Energy Directive to support more cross-border projects.