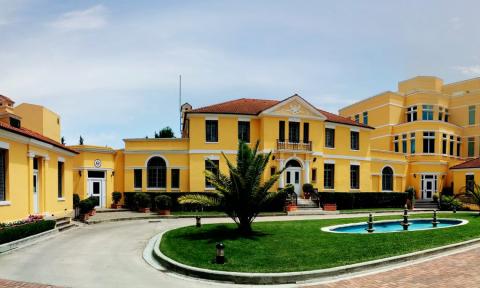 Deadline: 22-Jun-23
This program seeks to support youth civic engagement by cultivating and strengthening the capacities of young activists to address community issues, increase political engagement, and advance key issues impacting Albanian youth groups throughout the country through concrete actions. The program will foster meaningful participation of youth through volunteerism within their communities, demonstrate diversity and inclusion,  enhance leadership skills, and promote greater civic participation.
Priorities
Work with youth to foster greater community activism, including addressing community issues impacting Albanian youth.
Conduct capacity-building programs and training to increase evidence-based advocacy and activism campaigns.
Learn how to increase youth activism and civic participation. plan a large-scale activist event.
Participation of youth in rural communities that represent the diversity of the country.
Themes
Youth Activism/Volunteerism
Advocacy for youth initiatives
Good Governance
Youth Empowerment
Leadership
Funding Information
Award amounts: $50,000
Total available funding: ($50,000)
Grant Duration

Length of performance period: 6 to 12 months
Number of awards anticipated: (1 award)
Participants and Audiences
Target audience will be youth from 15–25 years old.
Geographic Focus
Award funds can be used only for activities occurring only in Albania and for payments only to Albanian citizens.
Eligibility Criteria
Albanian not-for-profit organizations, including think tanks and civil society/non-governmental organizations that are able to respond to the NOFO, and have experience and expertise working on youth issues and youth engagement.
U.S. organizations and individuals are not eligible for grants under the program.
Cost sharing or matching is not required and is not part of the evaluation criteria. However, the applicants are encouraged to explore the possibility of a cost-share whenever possible.
Further information available here: https://al.usembassy.gov/advancing-youth-activism-and-engagement-fy2023/