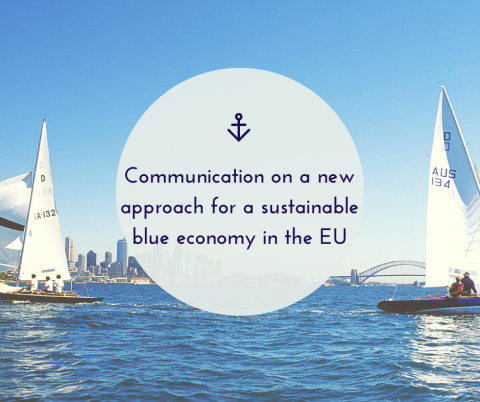 Only with sustainable blue economy is it possible to achieve the objectives of the European Green Deal and therefore a recovery from the horrendous consequences of the coronavirus pandemic.
Virginijus Sinkevičius highlights the effects of the pandemic on the blue economy sectors and proposes a new approach in tackling the climate crisis: "The pandemic has hit the marine economy sectors in different, but profound ways. We have an opportunity to start afresh, and we want to make sure that the recovery shifts the focus from mere exploitation to sustainability and resilience. Thus to be truly green, we must also think blue."
Sustainable blue economy is indispensable to be able to fight the effects of global warming. The development of innovative technologies does not only create job opportunities and businesses, but also endorses the creation of alternatives to fossil fuels and traditional food production. 
The detailed agenda for the blue economy includes the following:
Achievement of the objectives of climate neutrality and zero pollution,
Switching to a circular economy and reduce pollution,
Preservation of biodiversity and investment in nature,
Support of climate adaptation and coastal resilience,
Assurance of sustainable food production,
Improvement of space management at sea.