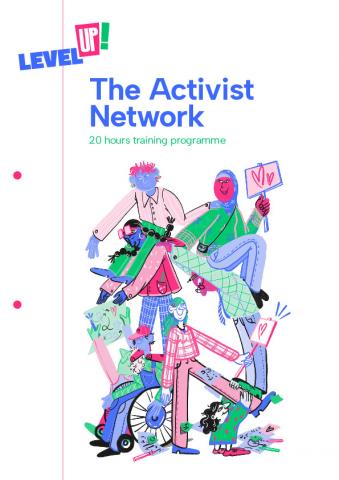 Welcome to the training manual of the Activist Network!
This is a 20-hour training programme, organised in 10 sessions that can be delivered either online or offline. These guidelines are set up for trainers and facilitators who want to implement this training programme in their own organisation or within their own youth group. This manual will provide you a step-by-step guide on how to facilitate the learning progress of participants.
Objectives:
• Create a local network of young activists who are motivated and given the tools to engage with and/or organise activities on democratic participation;
• Increase young peoples' understanding and engagement with civic participation;
• Create a local network of young volunteers who are given the tools and competences to support and grow within local youth NGOs;
• Empower young volunteers and activists to start their own project, campaign or activity.
Coming soon: Bulgarian, Greek, Latvian, Lithuanian, Polish, Romanian, Slovak, Slovenian, Spanish
The manual is downloadable here: https://www.youthforum.org/news/the-activist-network-20-hours-training-programme